This great free software enables you to create your own mathematical jigsaws or dominoes. You choose the shape (hexagon, rhombus, parallelogram, rectangle or even a parquet). You print off on card and laminate or just print on paper and cut up.
Just like Blue Peter here are some I made earlier.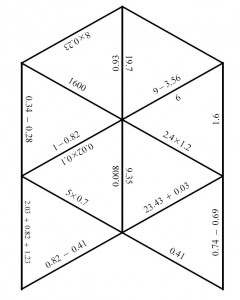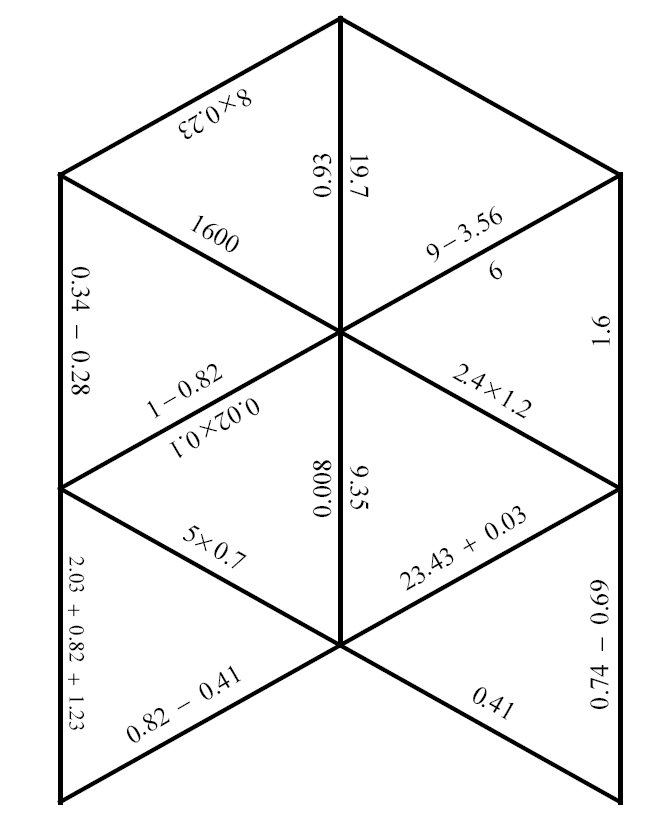 Calculations This is ideal for ESOL students revising words for the 4 rules.
To download the free software so you can make your own go to Hermitech Laboratory and download Formulator Tarsia.
I guess there are numeracy teachers all over the country with libraries of these jigsaws! If you would like to share yours with everybody please send me your masterpieces and I will endeavour to publish them here. Mr Barton Maths.com has an amazing collection of 550 jigsaws on his website here.