Download this pdf, print and cut out the triangles. Try to arrange all the triangles so that the questions match with the answers. If you get it right you should make a new shape.
Download Probability Events Jigsaw

If you need a reminder of how to work out probabilities, try this link.
.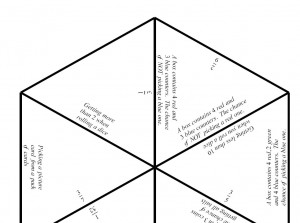 Thanks to Mr Barton for the original jigsaw.